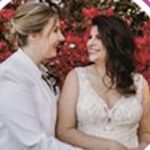 It was like love at first call and I'm not talking about the person I married. Doug was so personable and easy to work with and we hit it off the first time we spoke. After hearing their music on YouTube and having great recommendations I knew he was the band to go with. We stayed in constant contact through out the whole planning process and he even learned a whole bunch of songs we wanted because he wants to make your day extremely personal and special. The day of was no different and he and the band killed it! We had people coming up to us (if they weren't on the dance floor) asking where we found him and saying how great the music was. Go with Doug Winters if you want the best party ever!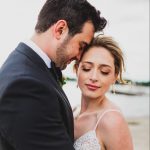 Doug Winters Music is truly amazing--working with Doug was an incredible experience and we felt so taken care of and understood. He was a great listener and he went above and beyond to make our vision come true! He and his band were an integral part of making our wedding day such a memorable, magical, incredible experience. Everyone couldn't stop talking about how great they were and still talk about it to this day!! They kept people on the dance floor all night long and were interactive with the crowd which we loved. The band even had learned a few songs just for us 🙂 It was truly a pleasure to work with them and I couldn't recommend Doug Winters and Best Kept Secret more!!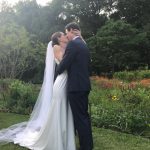 Where do I begin?? Doug became what felt like a member of my family before I ever met him and his band. My husband and I had hired Doug and the band without ever hearing them play live- and it was best decision we ever made. From the first conversation with Doug he made me feel at ease, answering any questions I had whether it was about the music or any other part of the wedding. He was available whenever I needed him, late night texts or weekend phone calls- it was always welcomed. Doug ended up feeling more like my event planner in the end and had great advice for us on how to best to set up the day. When our wedding day finally came, his band exceeded even my highest expectations. They were fabulous and the party started from the very first song and went all night. Our guests didn't sit down all night! The amount of energy and talent these guys have is unlike any wedding band I have ever heard. As if my husband and I weren't impressed enough, our wedding guests are still calling to tell us how incredible they were and how it was such an amazing party thanks to the band. They made the wedding of our dreams come true, and we wish we could relive it all over again! If you are looking for a party that you and your guests will never forget, don't hesitate in hiring Doug and this band. We got lucky enough to have an unbelievable band for our wedding and make a lifelong friend!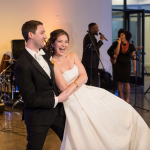 We were referred to Doug Winters by a friend who had been to a wedding where the band had played. As soon as we spoke with Doug on the phone to introduce ourselves to see if he would be available to play at our wedding, we knew it was a great match. His positive energy and enthusiasm for music made working with him such a blast. Doug was always available whenever we needed to hop on a call and he had amazing advice on all music related parts of the day. Even our wedding planner told us how much she liked working with Doug because he was more organized than any other band she'd worked with before. When we finally met him at the reception he did not disappoint! Everyone was up and dancing the entire reception. Even days after the wedding we had friends and family calling us to tell us how amazing the band was and how much fun they had. Thank you, Doug, for living up to your reputation and making sure we had the best night ever. It wouldn't have been the same without you! If you're looking for energy, a smiling face, and a night full of dancing, then look no further than Doug Winters' Best Kept Secret.